Founded in 2002 with the simple goal of building our suppliers' business and brands in the Ontario market place through dedication and focus. Our professional team, headed by President Brian Banyard seeks to maximize distribution and visibility at both the retail store level as well as On-Premise.
Our focus is on appealing, well priced brands that deliver the maximum value to the consumer, restaurateur and the LCBO. True value is far more important to our team than low price. Our belief is that quality bears true value to the end-user.
Signature Wines & Spirits' goal is to develop a strong partnership with select suppliers in order to provide a dedicated and focused sales team in Ontario.
Producers wishing to discuss opportunities to work with Signature in the Ontario market are invited to contact us directly at:
Signature Wines & Spirits
297 Lakeshore Road East, Suite# 5
Oakville, ON
Canada L7J 1J3
Tel: (905) 815-8865 Fax: (905) 845-0661
Brian Banyard
President
A 40 year veteran of the wine and spirits trade, he arrived in Canada in 1978 working for the Hiram Walker Group. He later ran The Mark Anthony Group in Ontario and founded Authentic Wine & Spirits with Maison Mommessin in 1994. Brian launched Signature Wines & Spirits in 2002.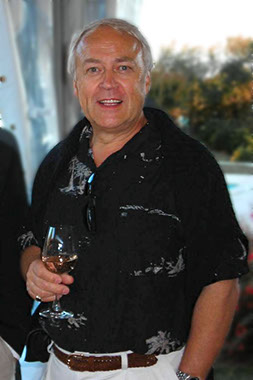 AMBASSADORS OF FINE WINES & SPIRITS IN ONTARIO, CANADA
Our price list contains brands available both on the LCBO's 'General List' (always available), as well as 'Vintages' releases (one-time purchases).
Here is a pdf of our current Price List. Check back often for the latest upcoming Vintages releases as well as new additions to our portfolio. For help locating any of our products, please visit www.lcbo.com and enter the LCBO product code for availability.
Signature Wines & Spirits
297 Lakeshore Road East, Suite# 5
Oakville, ON Canada L6J 1J3
Tel: (905) 815-8865 Fax: (905) 845-0661